Good Morning! It's Sunday, the last day of my free image weekend celebration and I want to thank the many, many, many crafters who have visited the shop, blog and facebook page. Your feedback and kind words mean the world to me and knowing my images inspire you to create keeps me pushing the pencil :)
On to the news! I am currently sponsoring
Pop on over and check out the DT's fabulous, artistic creations. The challenge theme is Nautical/Sea Life. I'm offering free images to the challenge winner join the fun.
Please leave the DT some lovely comments as well :)
I'm wrapping up my Free Image Celebration by reviewing my new sketches for July.
Baxleys Sunflower
Happy Butterfly
OPC Caterpillar
OPC Wine
All images are in the "NEW" shop section until the end of July.
They can be purchased by clicking on the image itself. For those of you that do not fancy PayPal,
Oak Pond Creations Studio now offers direct checkout through Etsy.
The Studio now accepts Gift Cards as well :)
On to your freebie...
Hugs and Happy Crafting! -Kim
I can't thank enough, the hard working, dedicated crew at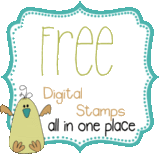 Stop by and leave them some love!
July 28, 2013 Free Image:
OPC Water Lily
(AVAILABLE FOR THE NEXT 24 HOURS)
Enjoy!
(FREE IMAGE HAD EXPIRED)
Please do not post/paste/copy or publish my unwatermarked images anywhere on the internet.
Angel Policy applies to all Oak Pond Creations Images. They are copyrighted material.
You may however, publish a link to this post.
Thank you kindly :) -Kim